The 100′ Hargrave Raised Pilothouse SUNNY will be showcased
at the Palm Beach Boat Show this week.
Location: Team Galati Display on Ramp 1, Dock 130.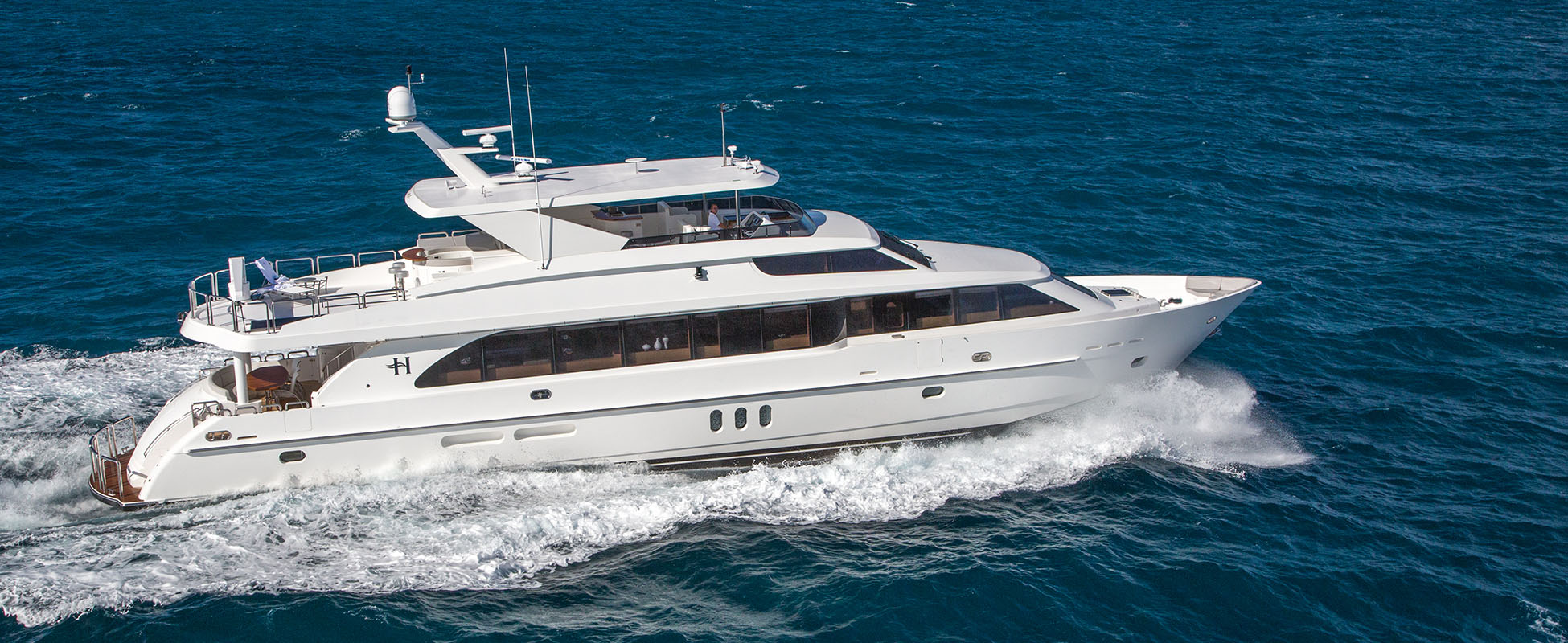 You're invited to join Hargrave president Michael DiCondina aboard the boat he called "the best deal on a new 100' yacht in the country right now." This factory showboat with a stunning interior design by Yacht Interiors by Shelley of Fort Lauderdale will impress even the most demanding owners and will offer end of season pricing and extended warranties. "This will be a good chance for people interested in knowing more about Hargrave to sit with me and go over how our program works and learn why it has been so successful for the past 20 years," said DiCondina.